Karaoke & Cabaret
"I love Elvis and I want to sing like him to make my guests happy and show love to them"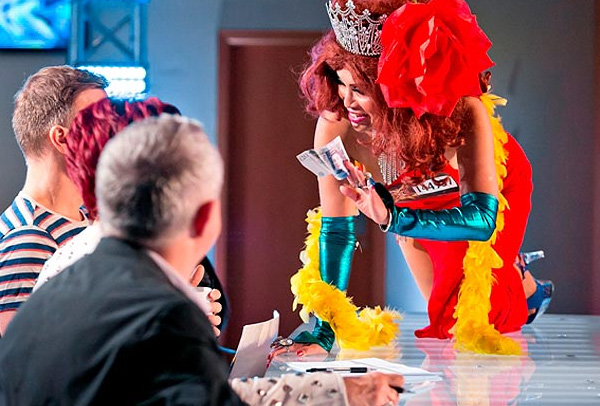 On a party night here is a little of what you can expect...
A truly unique Karaoke evening
There are no lyrics - just classic songs that everyone can sing along to
Your chair is your stage
Grab onto a microphone as they pass around the restaurant
A choice of set menus only available
Crazy Wendy is an entertainer, not a singer
Crazy Wendy has two dress changes throughout the evening (we don't have facilities for you to do the same though)

Wendy also said... "I dress as Shirley Bassey, not Elvis because I tried being Elvis once and I think a Thai woman looks funny. It is the song that are important, the emotion, that I want to recreate."
Wendy's favourite number is "Are You Lonesome Tonight" which, she says, reminds her of how her heart was once broken.
Come and join her and her team....
it's loud, it's karaoke, it's great fun and it's thoroughly recommended by critics and regulars.