News
'X Factor' hopeful gets close to Gary Barlow, sings on desk for audition
Published Friday, Sep 20 2013, 06:07 BST | By Jamie Harris
Gary Barlow
receives an up close and personal audition from a hopeful who climbs on the judges' desk this week.
Crazy Wendy admits to having a crush on the
X Factor
judge before performing 'Hey Big Spender'.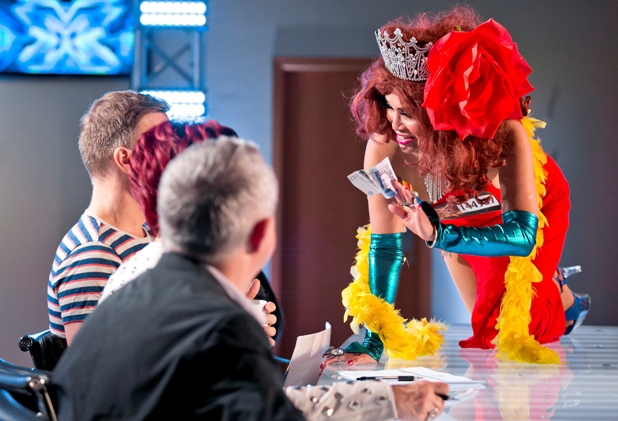 The Thai woman's audition, which features on
The Xtra Factor
, leaves the judges shocked as she leans towards Barlow.
The Take That singer is not the only one getting attention, as Nicole Scherzinger finds a young admirer who admits to having a school boy crush.
Ryan, 18, from Swansea is left red-faced when the 'Boomerang' hit-maker compliments his performance.
"I felt like your voice was like hot butter on my skin, I thought it was delicious. It was smokey, it was chocolatey," Scherzinger says.
Fellow-judge Sharon Osbourne quips: "I've never had hot butter on the skin, never tried it but seeing as I'm at that age, I think I should try it."
The X Factor
continues tomorrow (Saturday, September 21) at 8pm on ITV.
The Xtra Factor
follows at 9pm on ITV2.